Machine Learning platform in the browser
Simple GUI tool for non-AI people to use machine learning.
GET STARTED FREE
Stack of machine learning models at your fingertips
Endless possibilities with machine learning in the web.
"StackML runs completely in the browser. For Free."
Explore pre-trained/custom models visually
Provide an input to test the machine learning model for prediction before you download the model to use as an API.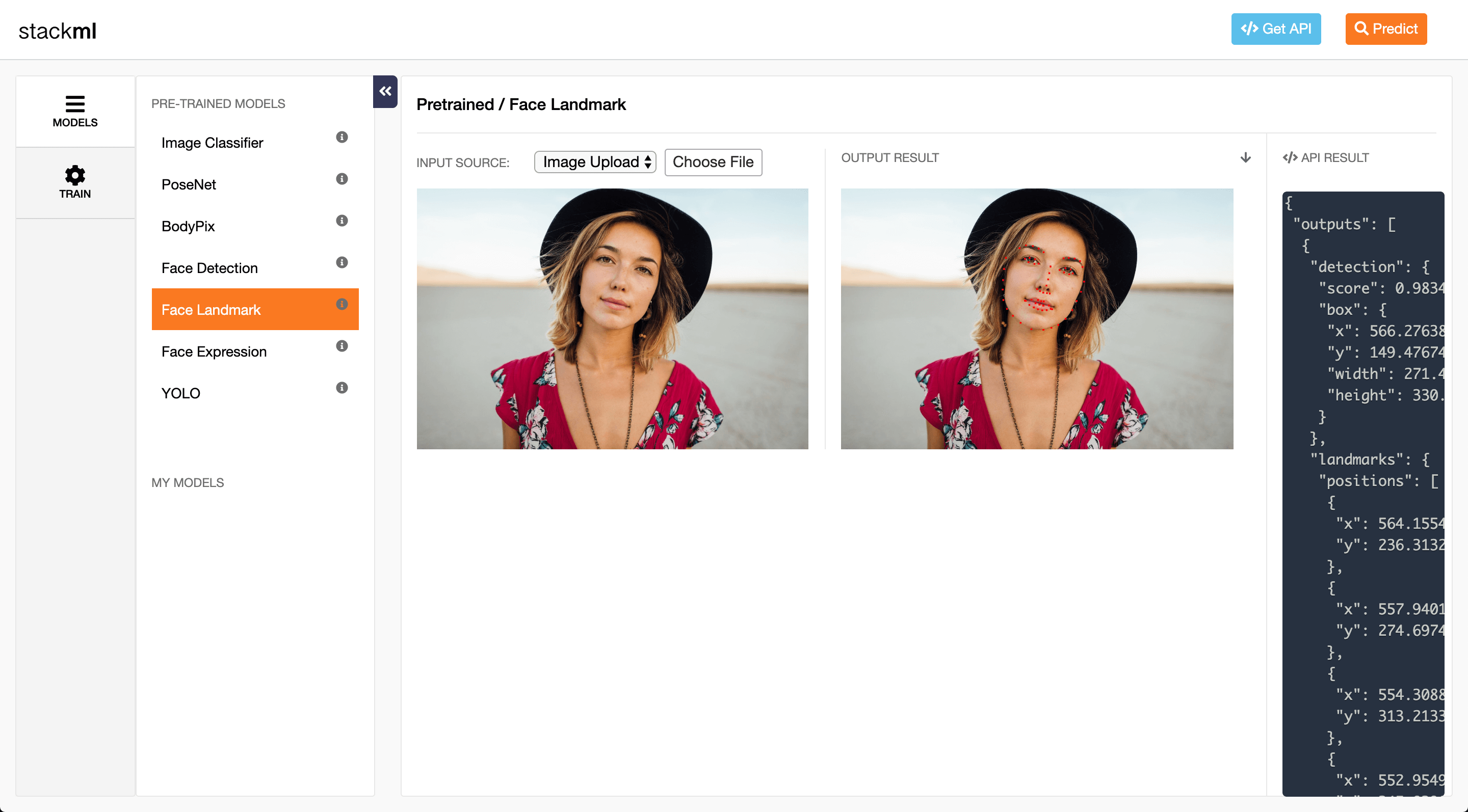 In-Browser Training using your CPU
Select a template, upload dataset, tweak the controls & start training your machine learning model right in the browser.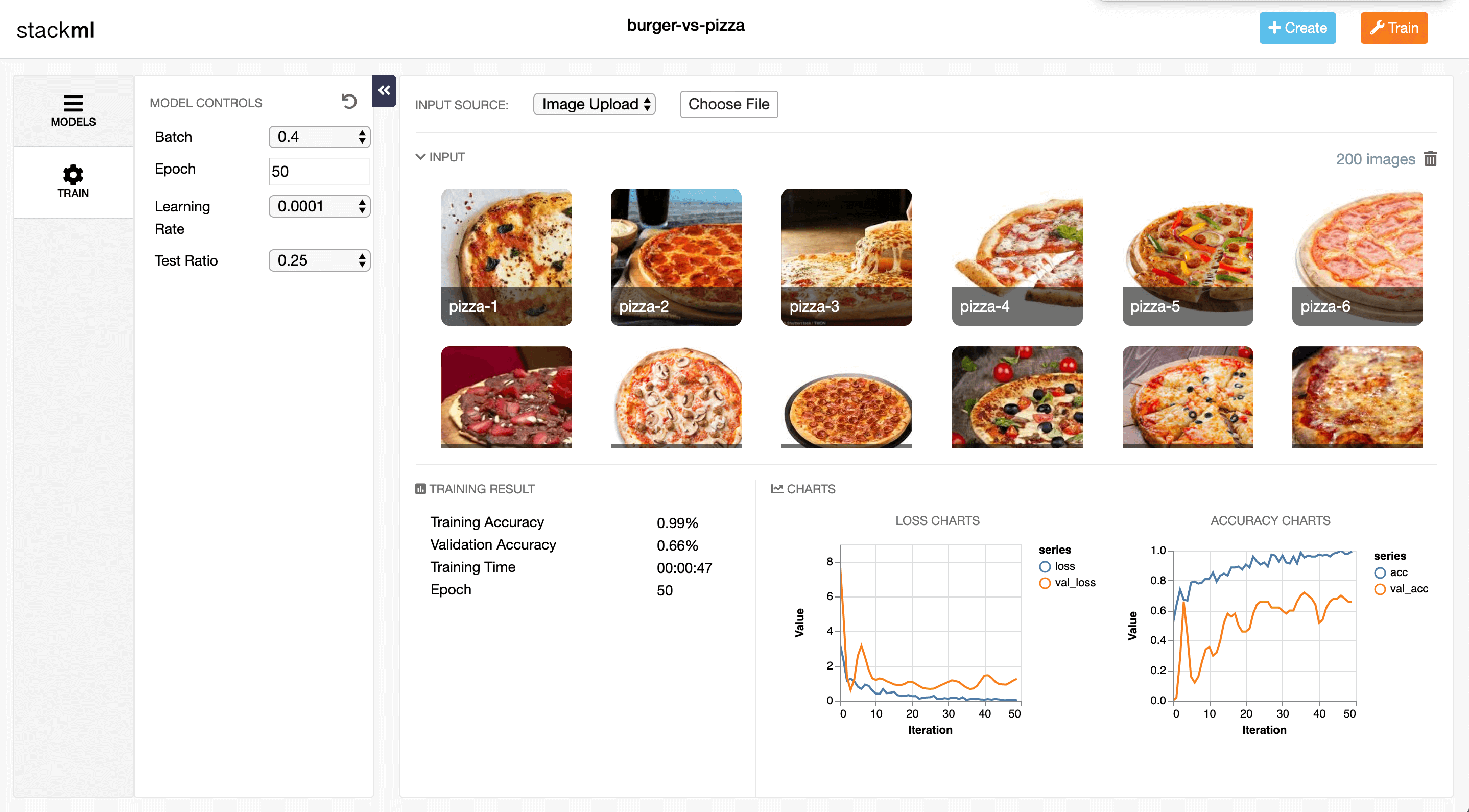 ML power your app with our Javascript library
Use machine learning in your apps with few lines of code from StackML Javascript library.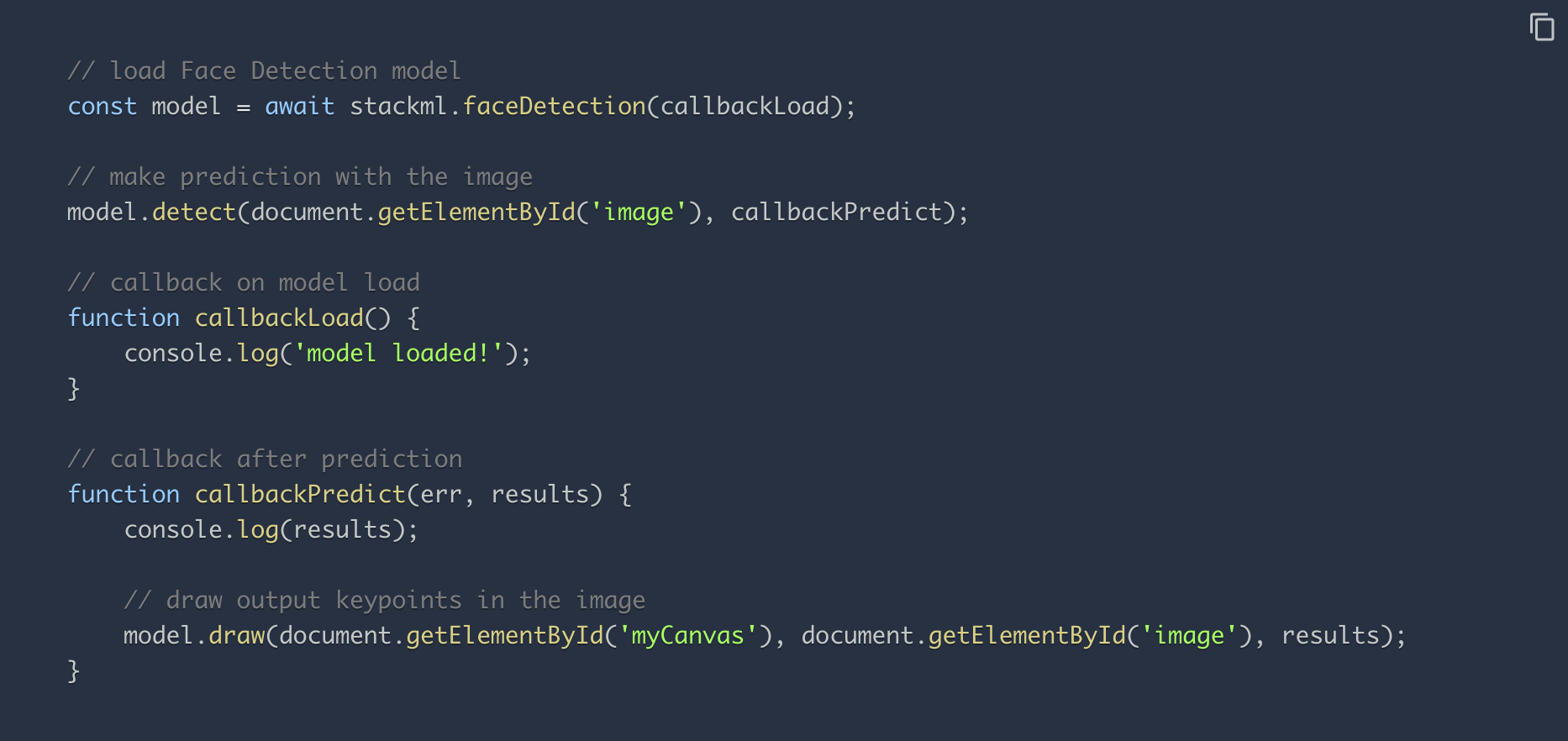 Data Security
Dataset you upload remains in the browser & is never sent to the backend.
Deploy model anywhere
Download your trained model & deploy anywhere using StackML library.
TensorFlow.js wrapper
StackML library is a wrapper for TensorFlow.js.
Zero setup
Build or train model without any infrastructure setup at your end.
Real-time Training Metrics
See real-time training metrics for your machine learning models.
Visual Dataset
Visual representation for the uploaded dataset.